Step 1: Log in to your PingPong and select the "To-do list" on the Dashboard page OR select My Profile.  you'll be directed to the business verification page.


Here you can upload your required documents and answer the questions listed.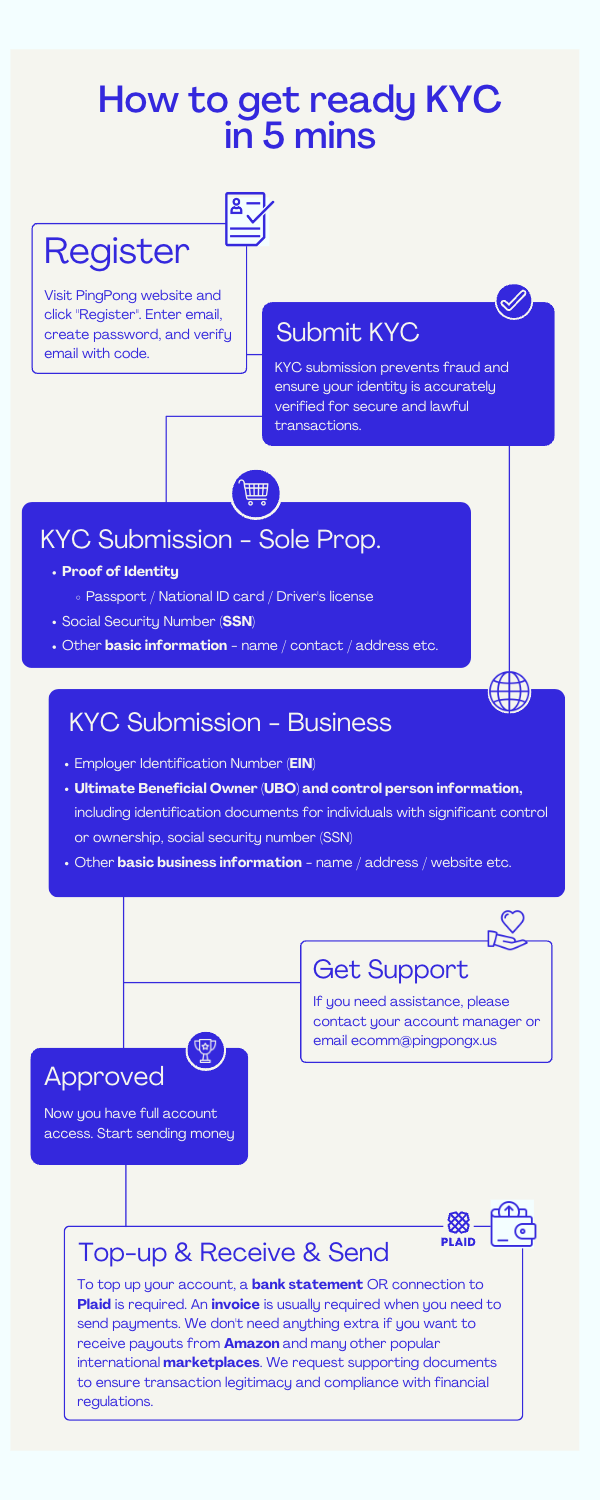 Step 2: After uploading your information, you can view it in the "HISTORY" tab on the left.
Note: Please provide valid information. If the provided information doesn't meet the verification requirement, you will be required to submit more supplementary.
Still have more questions?  Contact support today.