Once you have set up an account with PingPong you can connect to Xero for seamless bill and invoice payments. To connect your Xero account to PingPong, please follow the steps below.
Step 1: Log in to your PingPong Account.
Stop 2: Click the profile icon on the top right corner and select Service Center from the dropdown menu.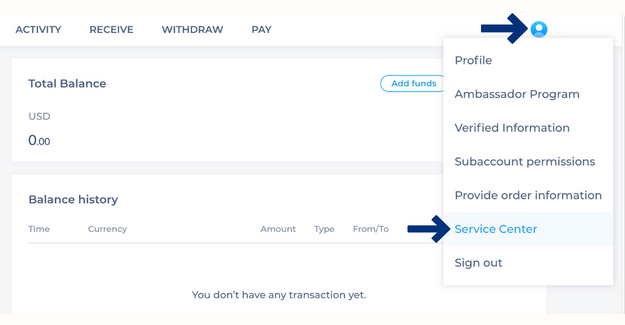 If you have the new dashboard, you can easily find the option on the left navigation menu.
Step 3: In Integrations, you will see an option in the middle Connect to Xero Bill Pay.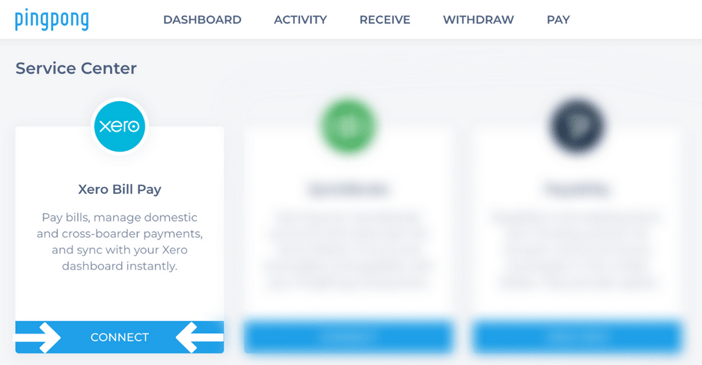 Step 4: Click Connect.
Step 5: Confirm your connection. You will be redirected to your Xero account using your Xero login credentials.
Step 6: Authorize the sharing of your data between PingPong and Xero, by clicking Connect.Voilà! You are now ready to sync your payment records in real time!
When the authorization is successful, the data will be synced automatically. It may take a few minutes to sync all of your records.
Log in to your account and start to integrate with Xero